I now only found out that I never posted about Fang Joker(Full picture of it)now here is come picture of it.
It is confirm that Fang Joker 1st appearance will be in the Kamen Rider W Begins Night The Movie.
You can see the diver like T-rex...lol.
The Eye have changed with eyebrows.
Arm with Fang.Sharper shoulder armor.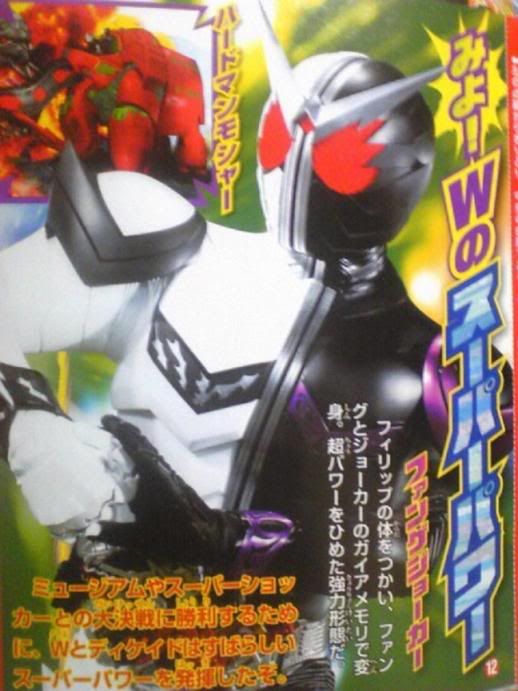 OKOK This is the Mammoth!