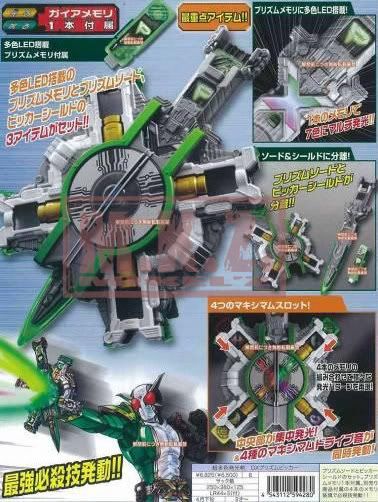 Prism Picker !
Shield can block and shoot the sword and slash.
With Gaia Memory Prism included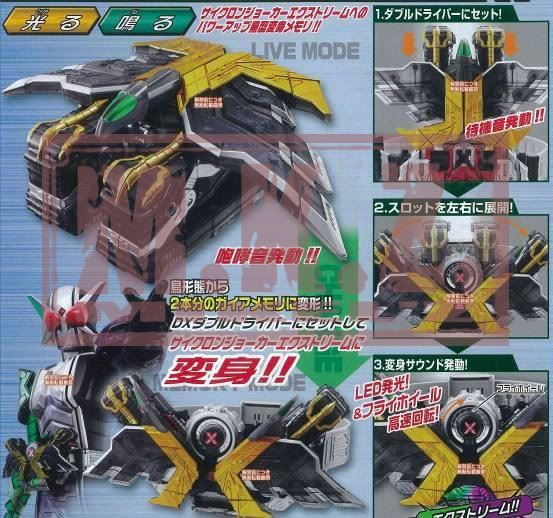 Extreme Gaia Memory Which is a TRANSFORMABLE bird! Looks like a cool phoenix to me.
The memory is another driver to slot into the W driver.
Then Cyclone and Joker slot into the memory.
So I think Beside the Cyclone Joker Extreme Heat Metal or others will be available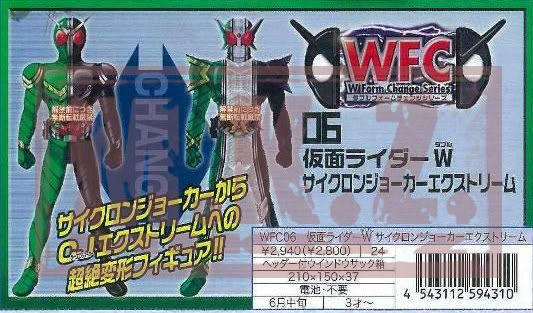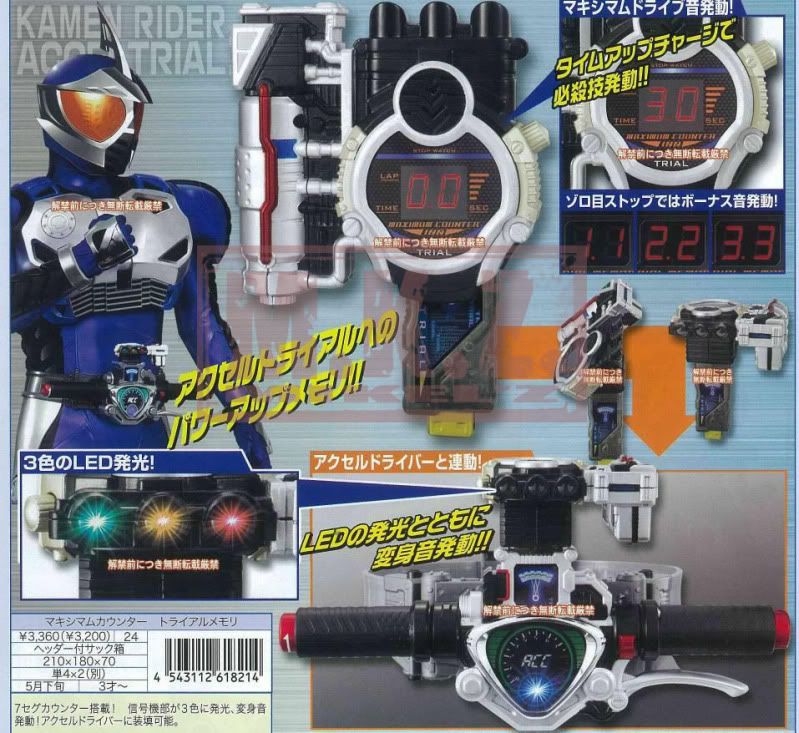 Accel Trial..Wow is that Traffic lights color haha?!
Traffic light memory lol..Traffic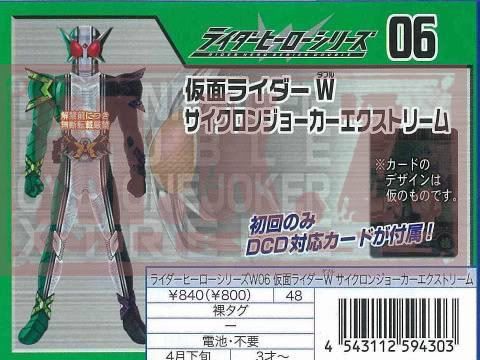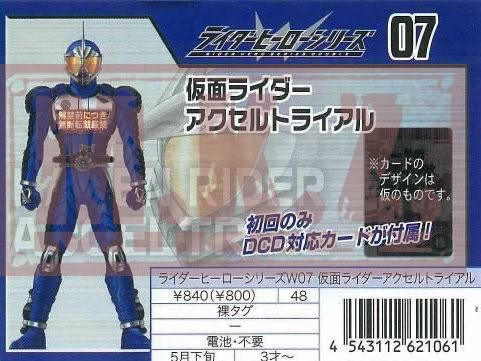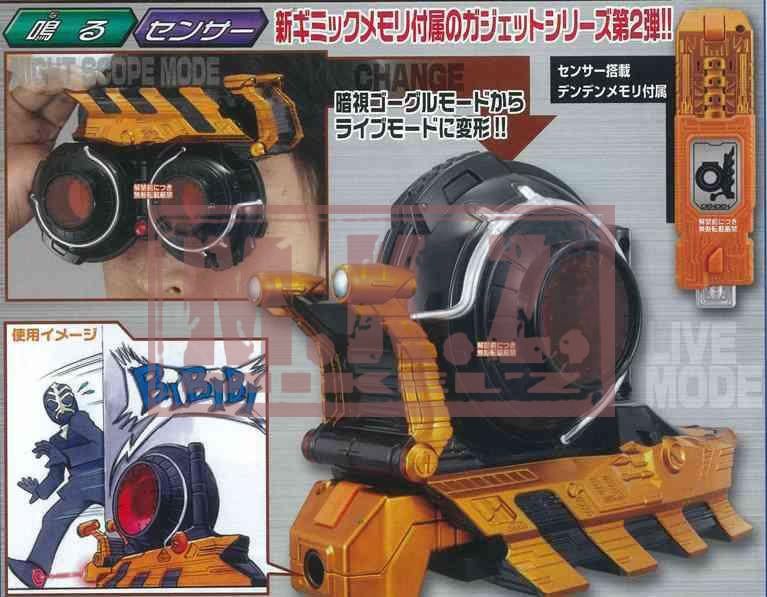 GARY lol...another snail~~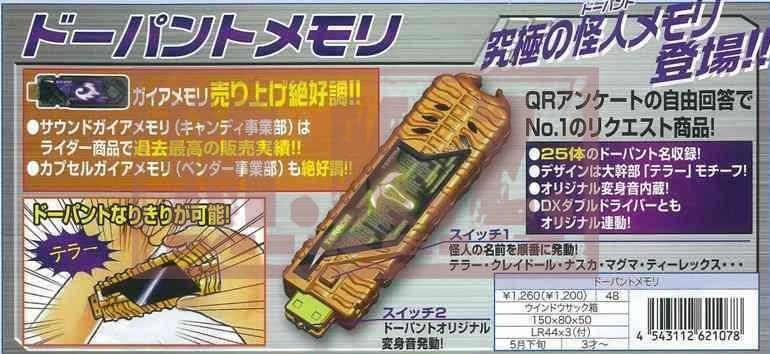 Gaia Memory TERROR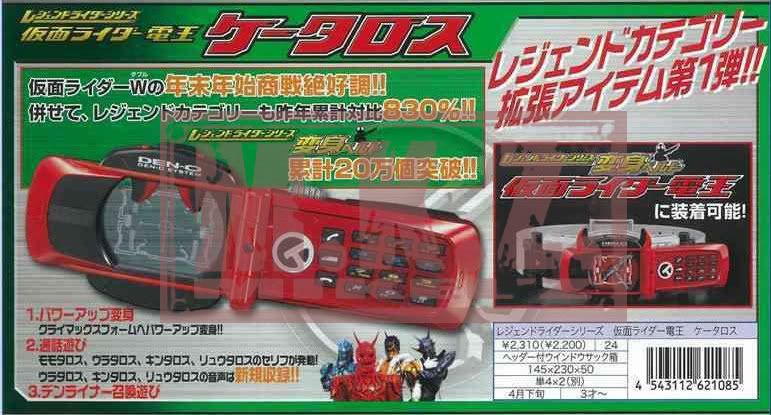 Keitaros Phone!