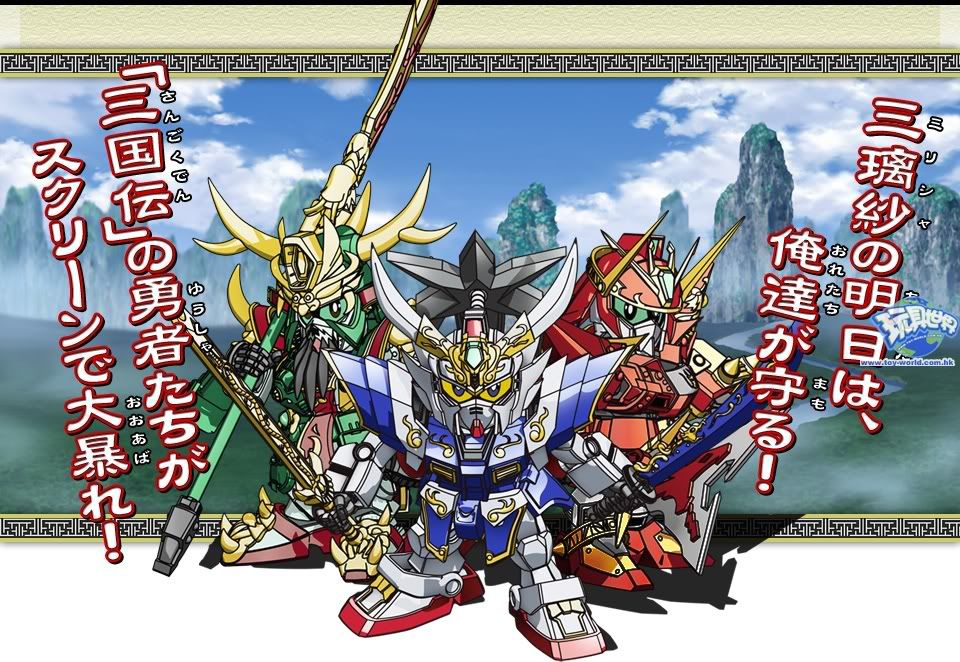 Not much info on this but the release date is on 27 Feb 2010.(Same date as Keroro Movie)
The title of this

Official Site is here: http://www.sdgundam3gd.net/
Hmm really a Big Theater year for Sunrise Next Year..Tons of Movie and Anime are showing off.
Including Gundam UC OVA, New Code Geass and Gundam 00 the Movie.
So better catch out the screening date on my blog so that you all wun miss it hehe!

BTW 12/12/2009 is coming!
The 3 KR movie and Ultraman Galaxy Legend is gonna hit the big screen in Japan...
Those in Japan must watch! and tell me the synopsis haha.